CITY HALL
PLAZA

Location: Boston, MA
Program: Public Plaza
Category: Academic, Spring 2014, Harvard GSD
Instructors: Jill Desimini, Anita Berrizbeitia



City Hall Plaza is centrally located in downtown Boston. It lies next to historic neighborhoods such as Beacon Hill, the North End, Downtown, and landmarks such as Boston Commons, Quincy Market, and Faneuil Hall. These elements are in close proximity but are poorly connected to each other and could benefit highly from a unifying gathering space. By improving accessibility through the introduction of a minimally sloped surface and visual continuity with a field of landforms and trees, the plaza establishes this link. The field of folded landforms is comprised of varied typologies including: a simple material change, an extrusion, a wedge, a cut, an angle, and a double slope. They allow for flexible uses of space such as sitting, lying, socializing, meeting, eating, rallying, etc.

Around the City Hall entrance the grading is relatively flat to provide a large open space while in the sloping areas of the plaza the field landforms tend to rise in height. Finally, the plaza is designed to enhance social interaction and promote a different sense of centrality and flow through the space while interacting with the iconic building and creating a clearly articulated and identified plaza for the city.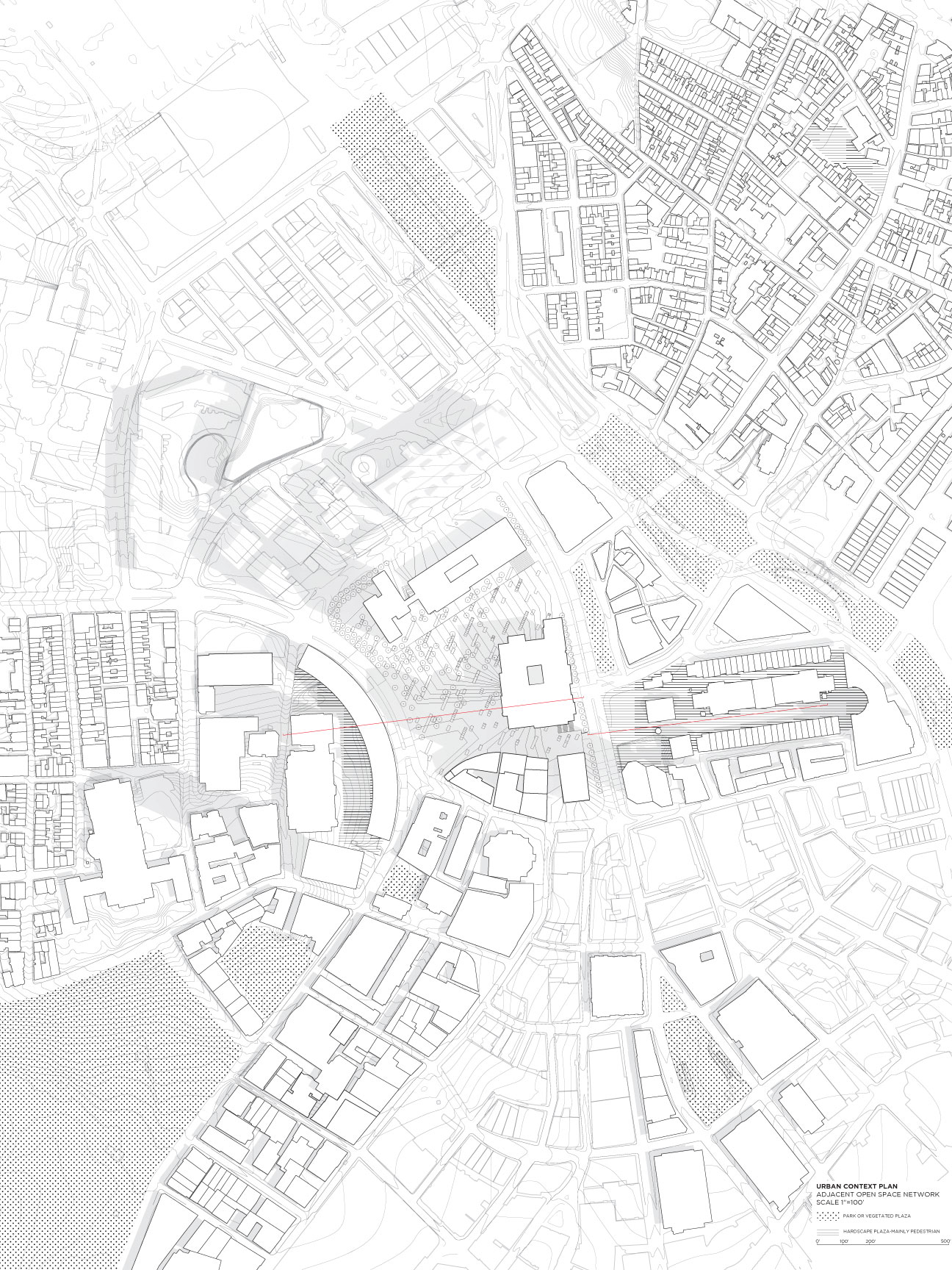 ---
Copyright © Alexander Cassini 2020 | All rights reserved